If there is one certainty regarding the nature of the property market, we can count on the fact that it is cyclical. Even under the unusual circumstances of the past 12 months, positive sentiment, underpinned by a resurge in momentum, is on the upward spike. From a ThinkLab perspective, new project and property marketing requests have doubled compared to two months ago. 
Conversations regarding the investment market, in general, are back on the agenda. There are also across-the-board requests for all types of property marketing tools from architectural visualisation and film,  VR and brand identities for projects.
As expected, there is promising residential development activity in mid to high-end hotspots, in both Dubai and the UK, as well as an increase in projects in Africa. More interestingly though, the collapse of the proverbial High Street is creating interesting opportunities for collaborative e-commerce and virtual space solutions with retail giants. 
UK Reports Renewed Property Activity in 2021 
According to Ed Lewis, Savills's Head of London Residential Development Sales, the prime UK market outside of major cities has recovered and buyers are looking for more space and less commuting time. He reports that London's domestic postcodes have remained resilient especially in both the housing market and with flats that offer outdoor space. It is encouraging that Lewis anticipates that the clear evidence of pent-up demand will translate into a bounce back and strong growth for prime central London property for the first time since late 2014, once travel restrictions are lifted. 
Also in the UK, Steven Lipman from Lipman Properties is bullish in his account of a massive resurgence across all residential sectors including the top end. He states that even though retail investment is struggling, prospective tenant enquiries are on the increase. According to Lipman, industrial property has gained huge momentum and office investment has increased albeit with selective tenant demand. 
Dubai Celebrates an Increase in Buyer Confidence
In Dubai, the ThinkLab Group is certainly feeling the pace. A recent announcement by Devmark reports that buyer confidence and increased sales are generating healthy momentum.  According to MD, Richard Aybar, buyers from all over the world are looking for safe, low tax havens that provide relief from the red tape found in their home countries. 
Prevailing South African Optimism Jumpstarts Local Property Market
In South Africa too, there is renewed positivity. According to Lior van Embden who heads up sales for Blok, the fact that 90% of their buyers are locals lends itself to the sense that they are operating in an optimistic market.
As developers, they have chosen to focus on bringing affordable stock to the most desirable areas. This is demonstrated by a portfolio where 75% of their stock is under the R2 million mark and is spread across three developments in excellent locations in Sea Point, Cape Town. This enviable strategy has attracted investors from across the entire country who are demonstrating confidence that property is a sustainable means of wealth generation and a more stable asset class than other markets even in economically turbulent times.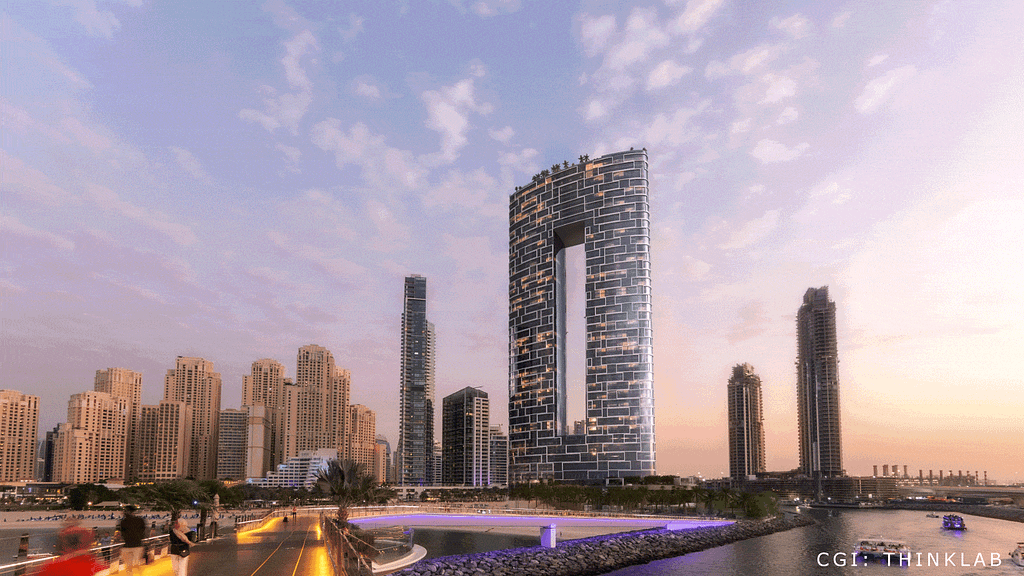 Image: A collection of recent projects within ThinkLab's global regions