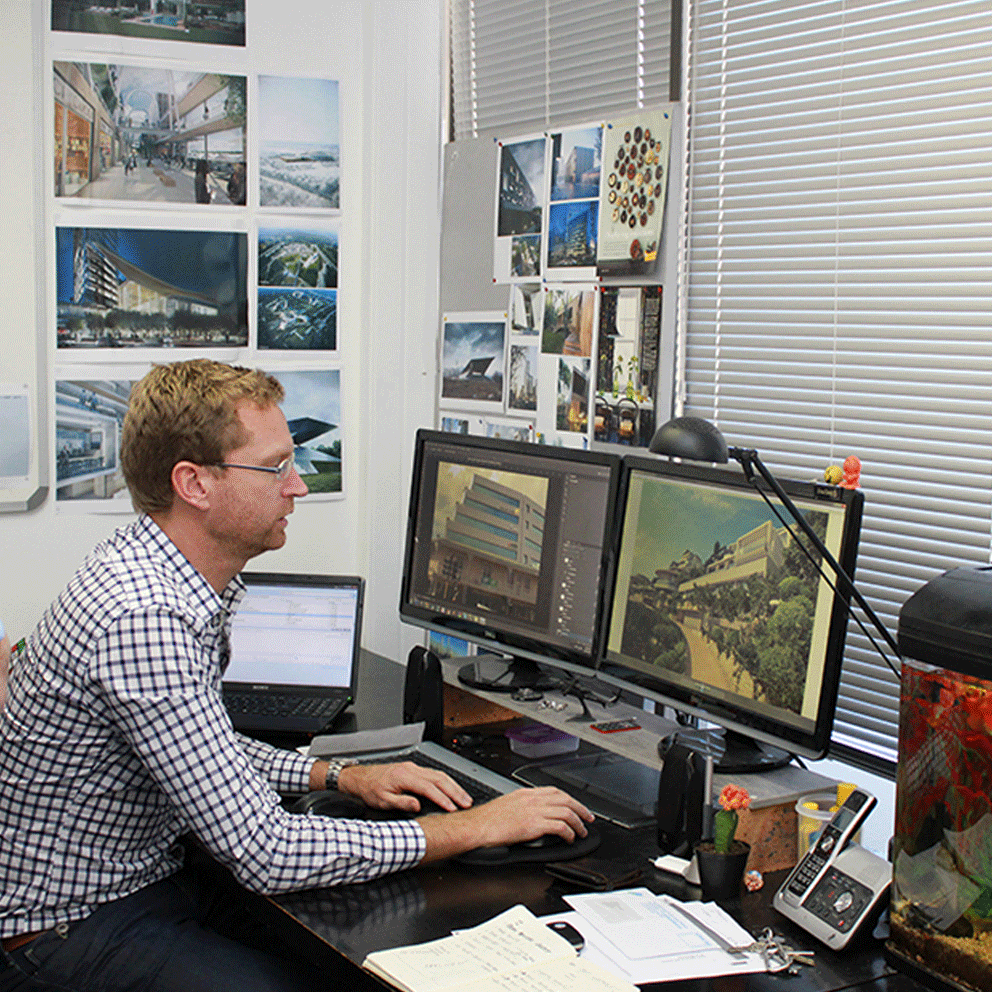 Ten years ago Think3D Visualisation was founded with the goal of creating the best 3D renderings of unbuilt architecture.  We remain firmly committed to this goal in order to meet the needs of our clients.  The company began with just myself creating all our CGI images, until I employed my first artist just a few months later, towards the end of 2009.  The company saw steady growth and an increase in staff at our city bowl studio in the heart of Cape Town.  Throughout the journey, we continuously evolved our products and services to help continue to solve their architectural visualisation challenges.
Cape Town is still home to the business today.  We are now a team of 15, including 8 visualisation specialists headed up by a creative director.  Our operations director overseas the smooth running of the studio and all our projects.  Work that we take on comes from a blend of local and international clients, and we have evolved our service offering to meet all of the marketing needs of our clients in the property development and design sectors including the brand identity and marketing strategy of unbuilt architecture, including virtual reality experiences, augmented reality and film, alongside our 3D visualisations.  Here's what one of our clients says about us: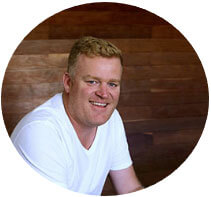 "Corné and his team at ThinkLab have been a fundamental part of my business for many years now and provide a critical service without which I could not sell the homes we develop. This team has the distinct ability to understand the client, the product and the intended outcome of the project and then work with the client towards a common goal of creating a successful world class marketing tool. These are my go-to-guys."
– Gus van der Spek, Aview Properties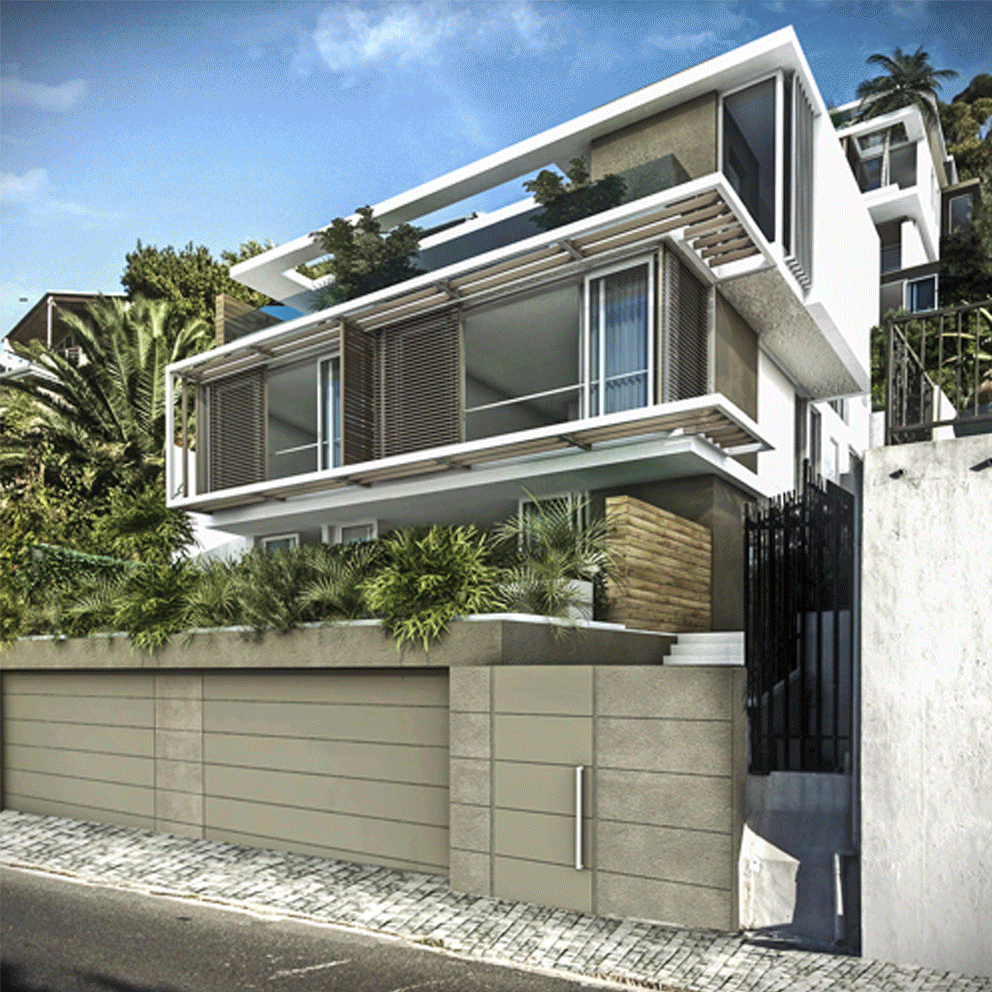 Its been quite a ride the past 10 years!  I've done my best to steer the company through the highs and lows of local and international economic downturns influencing the architectural industry, and coming out of the other side of recessions.
I've felt so privileged to watch members of staff grow into confident, competent key players within my team, executing client projects with flair and commitment.  Its always been my passion to nurture homegrown talent.  The past few years has seen an increase in foreign travel as we acquire new markets in London, Dubai and the African continent.
We have bold ambitions to become one of the world's best architectural marketing agencies so we work hard to make this big dream a reality!  One of my earliest employs, Paul, had this to share: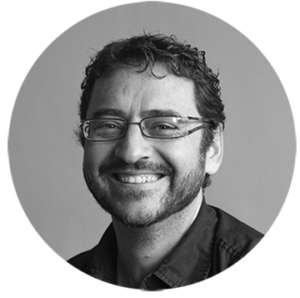 "ThinkLab is filled with a group of fantastic, vibrant people with a diversity of skills driven by creativity.   We're a family, which is our strength! Our individual limitations are eliminated by the strengths of our team, which in return gives us the opportunity to grow as individuals and learn new skills through the sharing of knowledge.  ThinkLab's owner, Corné, is ambitious with a pioneering vision for the company and its people's future and he is a great driving force for the business.  I believe ThinkLab has a great future ahead and will have a significant impact in the architectural visualisation industry."
– Paul Visser, Senior visualiser at ThinkLab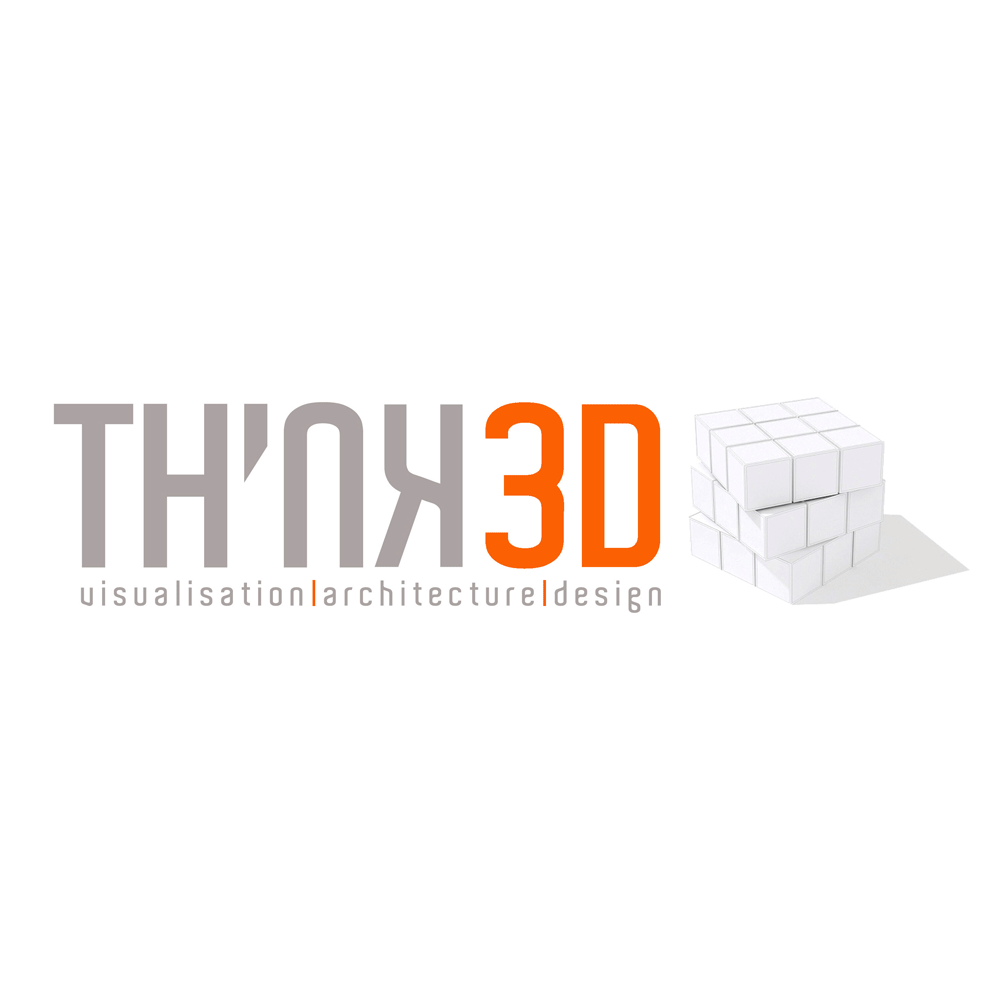 Our name changed too along the way – Think3D became Think3DLab, followed by the ThinkLab Group, as we are known today.  Our brand identity, seen on the left, evolved along with the name.
So, as we look back and reflect on our journey, we would like to thank all our staff, past and present, our clients, supporters and those who believe in what we are working so hard to accomplish.  We appreciate your continued support and look forward to an exciting future.
Here's to the next ten years!
Corné